Safe exercise during and after pregnancy
Exercise during pregnancy is known to benefit both mother and baby and women who regularly exercise their core muscles can expect to experience shorter labours and reduced lower back and pelvic girdle pain (PGP), also known as Symphysis Pubis Dysfunction (SPD).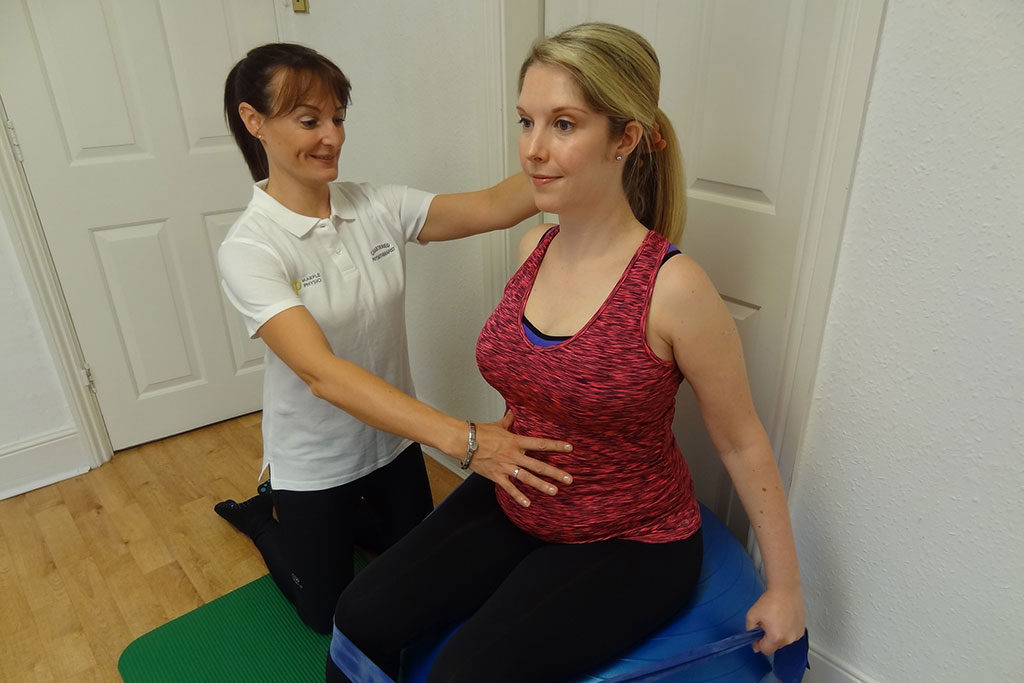 Antenatal physiotherapy-led Pilates
With a focus on core stability, pelvic floor engagement and arm and leg strength, all under the guidance of a trained physiotherapist, physiotherapy-led Pilates is an excellent way to help your body cope with the changes you are experiencing and prepare it for the challenges to come.
Antenatal Pilates classes
Our classes can accommodate women who have previously experienced PGP or SPD during pregnancy or who have any other pre-existing injuries. Physiotherapy-led antenatal Pilates classes are an excellent way to help prevent the onset of PGP in a subsequent pregnancy if you have experienced it with one pregnancy and would like to prevent it occurring again.
All movements and positions can be modified as required to ensure maximum benefit and comfort whilst exercising.
Our physiotherapist has undertaken specialist training to ensure that only exercises that are completely safe for mother and baby will be performed.
Please note that if you are in your 3rd trimester (28 weeks+) and have not conducted any other form of exercise during the earlier stages of your pregnancy, unfortunately, it is not safe to start now.
A physical activity readiness form needs to be completed by you and signed by your midwife, and an induction session is required before attending classes.
Private one-to-one sessions
One to one physiotherapy assessment and treatment can also be provided in clinic or at your home at any point during the pregnancy or following the birth of your child.
Pelvic floor health
Did you know you are safe to start exercising your pelvic floor muscles as soon as you have had a wee after giving birth?
If you are not 100% sure how to do this, book in for a session as soon as you can (you do not need to wait for your 6-week postnatal check) and receive confidential, personalised treatment with our specialist Women's Health Physiotherapist for pelvic floor health and other conditions such as Diastatis Recti (DR/DRAM or separated abdominal muscles).
Postnatal physiotherapy-led Pilates
Immediately after giving birth, your brand new little one requires you to alternate between repetitive bending and lifting, and prolonged stationary positions whilst feeding. Usually this is a lifestyle physiotherapists would advise against, even without the stresses your body has just experienced.
But needs must, so our physiotherapy-led Pilates classes are here to help you regain your core (abdominal, pelvic floor and lower back) strength in a safe and gradual way.
The classes are small and perfect for anyone who needs additional support with their fitness after childbirth, whether you are managing a chronic condition or experiencing new symptoms during this challenging time, or just simply want to feel like you again.
You need to wait for six weeks after giving birth before attending our group classes. However, if your needs are more immediate (such as leaking, incontinence or having separated abdominal muscles, also known as a diastasis recti/DR or DRAM) you can attend a private one-to-one assessment and an individual physiotherapy-led Pilates session as soon as you feel able.