Join Our Team
Marple Physiotherapy is proud to employ an exceptional team of highly specialist and experienced practitioners.
All of our team have benefitted from a supportive environment that has allowed them to develop their professional expertise and gain additional qualifications.
You can find out more about training and careers in physiotherapy from our knowledge base.
Current vacancies
If you are interested in any of the vacancies below, please email your CV and covering letter to enquiries@marplephysio.com or contact us for an informal discussion.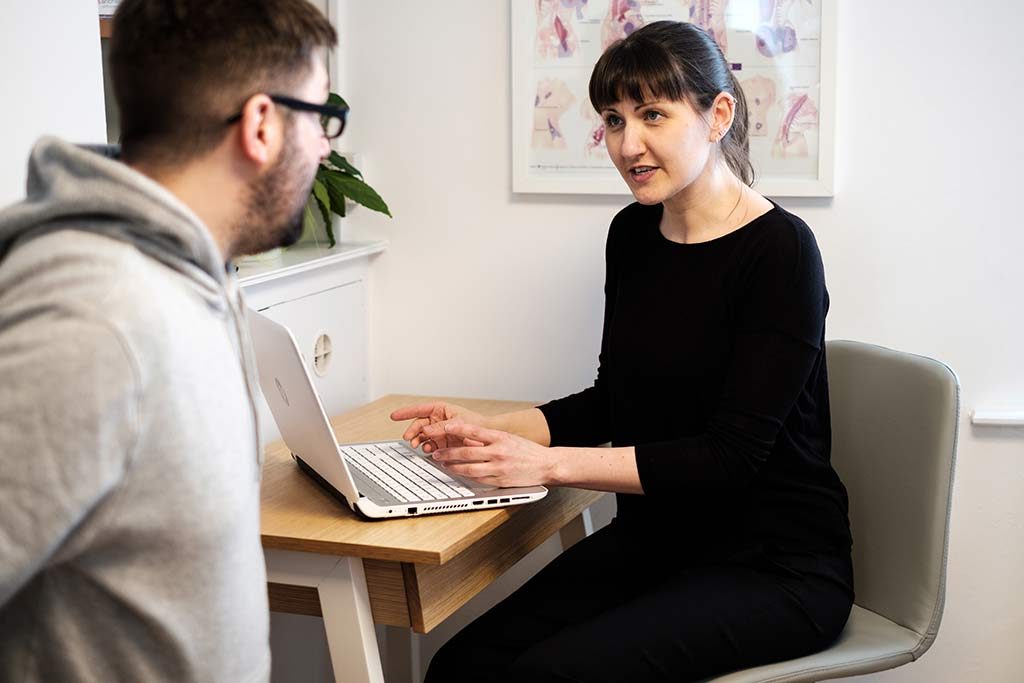 Part-time, permanent MSK Physiotherapist
We are looking for an experienced musculoskeletal Physiotherapist to join the friendly, supportive, and highly professional team in our busy clinic.
A minimum of 3 years' musculoskeletal experience and commitment to providing the best possible patient care and customer service is essential.
Private practice and Pilates class tuition experience, and acupuncture qualification desirable.
Conscientious attitude and good level of autonomy is vital.
We provide flexible working hours (some evening and weekend hours required) and reward our dedicated team with excellent rates of pay, in-house training, and support from our very experienced clinical team.
Salary £40-46,000 pro rata, depending on experience.
Job reference: Marple2021
Qualified clinical Pilates instructors
We are looking for committed, qualified clinical Pilates instructors (or qualified physiotherapists with APPI qualification) to run and help expand our popular community Pilates service (matwork with small equipment).
Our Pilates classes:
People attend our classes for the ongoing management of chronic conditions, as well as to enjoy the many positive health benefits of Pilates.
All class attendees undergo a 1:1 induction prior to starting classes. This is so that each participant and their medical history is personally known by the instructor. Records are also kept to note each participant's progress.
Regular, in-house CPD sessions will be conducted to ensure that the service provided is consistent with the style and content that has attracted the participants to our classes. Contribution to social media content, to promote the classes, will also be required.
Our face to face classes have been closed since October, due to COVID restrictions, and participants will, therefore, require an enthusiastic, reassuring instructor to guide the them back to regular exercise. We offer good remuneration.
Job requirements:
A passionate and compassionate person that understands the efforts of our clients who are exercising whilst coping with the challenges of their conditions.
Someone who enjoys motivating people and has the emotional stamina to be 'at their best' with each client.
Minimum two years of relevant experience (in addition to training).
Responsibilities:
To plan and lead Pilates classes and adapt for individual needs and abilities.
Confident in modifying exercises to make more or less challenging, as clinically indicated.
Advise participants on program, class procedures, and policies, as appropriate.
Be able to organise and hold classes both online and face to face.
If you are interested in this post, please email your CV and covering letter to enquiries@marplephysio.com or contact us for an informal discussion.