Setting goals and getting motivated for exercise.
Want to get motivated for exercise?
Following from our previous article on the overall benefits of exercise, let's now look in greater detail at which types of exercise to choose, how to set goals and to get motivated.
When choosing a new exercise to try, spend five minutes thinking about why you may want to start a new exercise:
Response to recent ill health / diagnosis.
Pain relief / symptom management.
Weight management.
Improve overall health / well-being.
Training for a specific event eg: charity fun run.
Meet new people.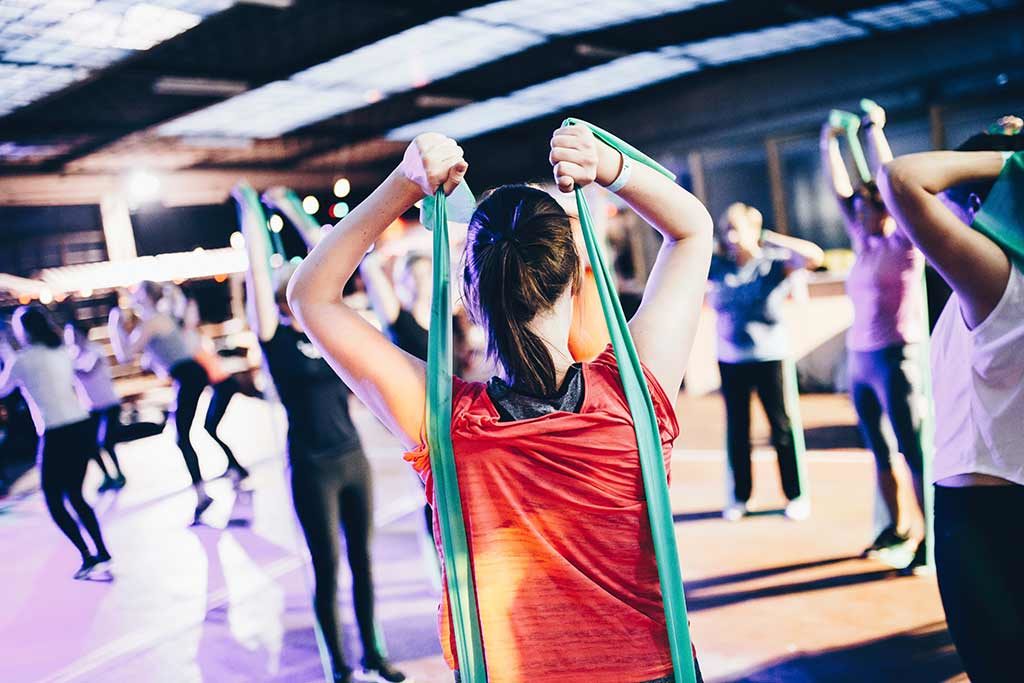 Look to set some achievable goals and rather than 'get fitter' labels, aim to make your goals "SMART": Specific, Measurable, Attainable, Realistic, Time Bound. For example:
Having consulted a relevant health professional to confirm it is safe, Susan has decided to join her local running beginners group (such as the Marple Runners Pub to Parkrun). Her objective is to improve her cardiovascular fitness and reduce her lower back pain.
Susan sets attainable short and long-term goals, which act as motivation both to keep her attending as well as realistic, so they do not become a source of frustration. What else can help? Once you've 'got going with this exercising' that's it, isn't it? Unfortunately not! If you're like 99% of us, there will be periods when it is not possible to exercise due to work or family commitments, injury or travel and early momentum could be lost.
Specific
Improve cardiovascular fitness.
Measurable
To increase running distance from 500m to 5km without stopping due to shortness of breath.
Attainable
It is realistic that Susan can attend the suggested twice weekly running programme every week for the next 9 weeks.
Realistic
Susan has been advised by her GP that running can improve lung capacity.
Time Bound
To achieve goal by end of the 9 week programme (short-term)
To be able to run 5km in 30 minutes after 12 months (long-term).
Intrinsic motivation is our own sense of well-being and enjoyment derived from exercising. That's all you need and it's always present.
Extrinsic motivation is an external factor that keeps us attending: for example, you allow yourself to have a chocolate bar afterwards or your team mate will 'name-and-shame' you on Facebook if you miss a session! If these 'incentives' were not there, would you still go?
Both types of motivation can be helpful, especially in the beginning. It can also be beneficial in cultivating an inner sense of reward to help you to be consciously aware of how exercise helps you to feel better. It may well be the key to keep us exercising in the long-term.
Variety is another great way to keep going your 'exercise mojo' going. As discussed in our last article, different sports offer different benefits, so it is always advisable to cross-train (this means regularly do two or more different types of sports). This will help maximise health benefits and also provide contingency in case of event, for example:
You can do non-weight-bearing mat work if you have twisted your ankle
You can stay indoors if the rain is torrential
Have a sport that does not require equipment for when you're travelling
Try something brand new every couple of years or so; there are so many different sports out there, don't think there's only one for you!
Remember: it might be hard sometimes to get there, but you will always be pleased you went!
If you are unsure of what level of activity or type of exercise is suitable for you, then please contact our clinic and one of our Physiotherapy team will happily have a free telephone consultation with you. For those looking to return to exercise safely, we are delighted to recommend qualified personal trainers Ben Potter and Olly Freeman from VIDE Fitness.
To book your consultation please complete our online booking form.
If you would like to know more about how we can help you, please contact us and one of our friendly team will be happy to discuss your needs, without obligation.
Coronavirus (Covid-19) update
Our face-to-face physiotherapy appointments and Pilates classes have returned.
We are now able to offer face-to-face physiotherapy appointments following an initial remote consultation and screening assessment. Home visits are also available.
Onsite ergonomic workstation assessments can also be conducted where social distancing can be maintained.
For those who are unable to attend the clinic or classes in person, remote consultations and online Pilates classes will be continuing. Please read our remote consultation instructions for further guidance.
Here's what our clients say.
At Marple Physio we pride ourselves on our excellent reputation. We therefore highly value the patient feedback we receive as we continually strive to improve our services.
If you are an existing client, we'd love you to leave us your feedback on your experience of our services, treatment or care.
Fantastic service from day one. Fixed my leg injury. Really pleased with the care given. Thank you.
I have seen a few physios and a chiropractor over the past ten years and Liz is the only person who identified that I had a falling arch and not only recommended the right orthotics with a raise but also suggested some compromises so I could still wear a raise with holiday footwear. She also showed me some exercises specific to my problems (not just some print out of generic back exercises). Through her treatment, the exercises and orthotics I feel I have a long term solution for the first time in 25 years (since an accident) that has actually also fixed knee and foot pain and neck pain and headaches that I never realised were related. I would highly recommend her as someone who genuinely tries to help fix the problem not just temporarily relieve pain.
Couldn't ask for a better team to help get me back on my feet! Liz is very patient and motivating! The reception team are extremely helpful and go above and beyond to help with any issues you may have. I am so glad I found Marple Physio to help me through a very difficult time in my life. Thank you all!
Top marks for everything. Prior to my knee replacement surgery, Liz has been working hard to get me in the best possible condition. Her expertise and her pleasant manner have made the sessions very rewarding. I would thoroughly recommend this practice in every way.
I was incredibly impressed with my treatment at Marple Physio. They took the time to listen to what the cause of the issue was and then looked at different treatments to resolve the issue. The treatment must have worked as I was able to complete the half marathon that I'd been training for (relatively) pain free, having only been able to run a few kilometres at most prior to my treatment. I have since recommended Marple Physio to a number of people.
In over 65 years I had never visited or needed to visit a Physio. That was until firstly I had a knee problem and the for the first time in my life a back problem. Both down to excessive golf. Well Elizabeth who treated me was wonderful. She identified the problems immediately and with the minimum number of visits cleared my problems. Lovely manner and would not hesitate to recommend.
Big thanks to Marple Physio for sorting out my sciatica. After months of suffering you diagnosed the cause, (tight muscle) and arranged treatment. Wouldn't hesitate in recommending you!
Thoroughly satisfied with treatment. My daughter Grace had a sports problem with her foot which was extremely distressing for her. She was unable to get an urgent appointment with the lower limb specialist but was seen by the team at Marple Physio – who were fantastic. Helpful, reassuring and made some great suggestions and gave exercises which have been really beneficial. Her problem has been hard to diagnose but the help and treatment has been great and thank you for strapping Grace's foot for a big running event. It worked and she was delighted with the strapping. I would highly recommend Marple Physio and the specific tailored treatment offered. Reception staff also very nice.
I don't usually comment on these things but I thought I had to. The Marple team were simply wonderful. I have had lower back pain for 15 years or so and had given up hope of being pain free. Marple Physio listened very carefully to my problems. I then was put through my paces including working my feet and toes. I felt light after the first session and by week three I was nearly pain free. Magic, simply magic.
I found the service and treatment excellent. I would definitely recommend Marple Physio to others and would use them again should the need ever arise. Many Thanks.
I had a persistent calf injury and had already seen several other physios without success. I was recommended Marple Physio by a friend from Stockport Harriers. They were very accommodating when I called to book an appointment and Liz managed to diagnose and sort the calf injury in 3 sessions. I left pain free and with strict instructions to continue my stretching homework to avoid further calf issues. I wouldn't hesitate to recommend them.
Marple Physio are really excellent. They helped me through a complicated hip injury – adjusting treatments and exercises regularly after listening carefully to my feedback. I've just completed the London Marathon and it's all thanks to Liz and the team. I wouldn't hesitate to recommend them to others.
Wonderful to find a physio who spoke to me like a person and not an idiot, clearly explained my injury and went through treatment options along with her recommendations. Would definitely recommend to anyone – especially those who like to try to understand the physiology of their problem.
Fabulous, a true assessment of what I needed and how I could achieve it, with a personally tailored plan that fitted my lifestyle and abilities.
I was referred to you from my specialist at the Alexandra Hospital. I was really pleased with my treatment and the help I was given. I have finally had treatment that works for me. Will definitely come back for help if required. Many thanks.
Unfortunately for me, I have had quite a few back problems over the past few years. Fortunately, Marple Physio is nearby and Liz and the team have done a fabulous job of unpeeling all the layers and getting to the root of the problem each time. Being treated with a combination of manipulation, acupuncture and Pilates exercises means I now have a much stronger core and I know how to keep it that way! A big thank you to you all.
I am very pleased with the fantastic treatment I received from Liz for headaches. She was very professional and friendly and I would happily recommend her to others.
Every time I came for an appointment I went away very satisfied. All the staff are very friendly and professional. I would recommend Marple Physio and they will be my first choice if I need more treatment.
After six weeks of neck and shoulder pain, it was a total relief to receive professional and expert advice with successful treatment over four sessions.
I use Marple Physio for my physio, podiatry and Pilates needs, the service has always been both professional and caring. I am greeted with a friendly welcome and I feel the treatment is continually tailored to my needs.
Elizabeth's expert diagnosis and treatment which included massage, acupuncture and targeted Pilates exercises resolved a backache and sciatica problem I have had for several years. Many thanks to Liz and the team.
Myself and my 16 year old daughter have had to use Marple Physio several times for various injuries. The service is excellent. I have no hesitation in recommending them. The quality of care is outstanding. They are friendly team and professional and have always been able to sort out our various aches and pains. If ever I have any musculoskeletal problems, I would always go straight to Marple Physio rather than see a GP. They have a far wider and much more suitable range of care options and offer a far more thorough service than I would ever get in a 10min appointment at the GP.
I really cannot recommend this practice highly enough. After two years of chronic pain, I am finally on the road to recovery, thanks to the help of the physiotherapists at Marple Physio. I also had my first video consultation appointment with Nicky yesterday, something the practice has introduced now face to face appointments are not currently possible. I was unsure how a video consultation would work, but I found it to be extremely useful. I have been experiencing a flare up of symptoms over the last few weeks, and Nicky did a fantastic job of suggesting exercises and movements I could use to help with them. She demonstrated moves, observed how I was moving, and I feel confident I now have some new things to try, to help relieve symptoms. I would definitely recommend a video consultation, to anyone wondering if it might be helpful.