Setting goals and getting motivated for exercise.
Want to get motivated for exercise?
Following from our previous article on the overall benefits of exercise, let's now look in greater detail at which types of exercise to choose, how to set goals and to get motivated.
When choosing a new exercise to try, spend five minutes thinking about why you may want to start a new exercise:
Response to recent ill health / diagnosis.
Pain relief / symptom management.
Weight management.
Improve overall health / well-being.
Training for a specific event eg: charity fun run.
Meet new people.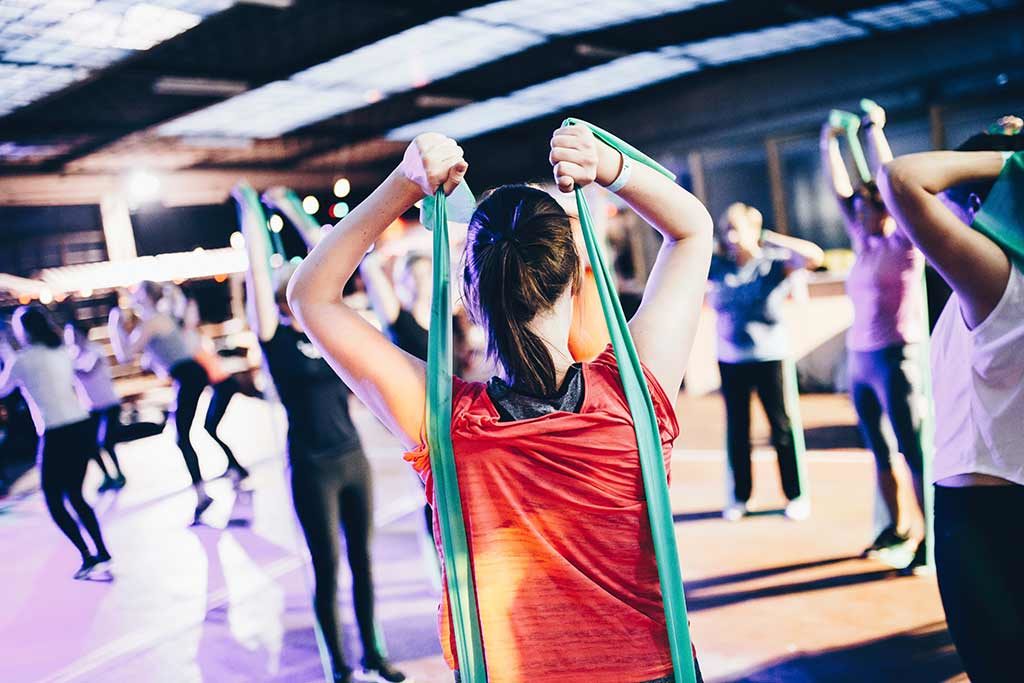 Look to set some achievable goals and rather than 'get fitter' labels, aim to make your goals "SMART": Specific, Measurable, Attainable, Realistic, Time Bound. For example:
Having consulted a relevant health professional to confirm it is safe, Susan has decided to join her local running beginners group (such as the Marple Runners Pub to Parkrun). Her objective is to improve her cardiovascular fitness and reduce her lower back pain.
Susan sets attainable short and long-term goals, which act as motivation both to keep her attending as well as realistic, so they do not become a source of frustration. What else can help? Once you've 'got going with this exercising' that's it, isn't it? Unfortunately not! If you're like 99% of us, there will be periods when it is not possible to exercise due to work or family commitments, injury or travel and early momentum could be lost.
Specific
Improve cardiovascular fitness.
Measurable
To increase running distance from 500m to 5km without stopping due to shortness of breath.
Attainable
It is realistic that Susan can attend the suggested twice weekly running programme every week for the next 9 weeks.
Realistic
Susan has been advised by her GP that running can improve lung capacity.
Time Bound
To achieve goal by end of the 9 week programme (short-term)
To be able to run 5km in 30 minutes after 12 months (long-term).
Intrinsic motivation is our own sense of well-being and enjoyment derived from exercising. That's all you need and it's always present.
Extrinsic motivation is an external factor that keeps us attending: for example, you allow yourself to have a chocolate bar afterwards or your team mate will 'name-and-shame' you on Facebook if you miss a session! If these 'incentives' were not there, would you still go?
Both types of motivation can be helpful, especially in the beginning. It can also be beneficial in cultivating an inner sense of reward to help you to be consciously aware of how exercise helps you to feel better. It may well be the key to keep us exercising in the long-term.
Variety is another great way to keep going your 'exercise mojo' going. As discussed in our last article, different sports offer different benefits, so it is always advisable to cross-train (this means regularly do two or more different types of sports). This will help maximise health benefits and also provide contingency in case of event, for example:
You can do non-weight-bearing mat work if you have twisted your ankle
You can stay indoors if the rain is torrential
Have a sport that does not require equipment for when you're travelling
Try something brand new every couple of years or so; there are so many different sports out there, don't think there's only one for you!
Remember: it might be hard sometimes to get there, but you will always be pleased you went!
If you are unsure of what level of activity or type of exercise is suitable for you, then please contact our clinic and one of our Physiotherapy team will happily have a free telephone consultation with you. For those looking to return to exercise safely, we are delighted to recommend qualified personal trainers Ben Potter and Olly Freeman from VIDE Fitness.
To book your consultation please complete our online booking form*.
If you would like to know more about how we can help you, please contact us and one of our friendly team will be happy to discuss your needs, without obligation.
* Please note: If your treatment costs are to be paid directly by your health insurance company, we kindly ask that you contact us by phone or email to arrange your appointment.
Coronavirus (Covid-19) update
Please read our COVID-19 guidance for the latest information on how we are keeping our staff and clients safe.
Please read our cancellation policy.
Here's what our clients say.
I went to Marple Physiotherapy with what I assumed was a sore neck, but it turned out to be my shoulder. After many sleepless nights in agony I went to see Liz, who after two visits got me back to normal. Everything from what she did in the practice to the exercises see gave me to do at home is geared up to promote a speedy recovery and her knowledge is incredible.Can't recommend them enough.
Andreea D.
15:19 11 Jul 23
Excellent input from Liz during my recovery after rather complex knee ligament injury. She provided step-by-step guidance with regards to specific exercises for every stage of the recovery alongside therapeutical ultrasound and massage. Highly recommended
From the get go, I have been really impressed with my treatment at Marple Physio and would recommend it to anyone with back troubles. The initial consultation was so thorough, I left feeling positive that I could improve my chronic pain. I really appreciated that Liz was able to explain the reasoning behind my long term back troubles (over compensation and shortened muscles etc.) She has given me a proactive treatment plan that I never got previously from other establishments and I have seen an improvement in my condition after only a few sessions.
A massive thank you to Liz for getting me to the start line of the Manchester Marathon! Picking up an injury half way through training I feared the worst for the big day, but a swift treatment cycle had me back up and running in a couple of weeks. I had plantar fasciitis which I have heard keep people out for months on end so such a huge thank you for the wonderful care provided to help me back to my feet.
I self-referred to Liz after an episode of chopping firewood resulted in a bad case of tennis elbow with constant pain and a complete absence of strength in my right arm. The combination of physical therapy over a course of weeks, combined with effective exercises for home, has all but cured it, in a surprisingly short time. In the process of treating my arm, Liz also diagnosed some of my long term back problems and set me on a course to strengthen the right muscles to counter those issues. Great experience and would wholly recommend.
Christopher L.
06:54 04 Nov 22
Brilliant, extremely knowledgeable and caring. They put me at ease which is very difficult when you have a very painful back. Everything from the therapy provided to the online programme they use to send you exercises is first class.
I had physio on my shoulder with Liz and she is very friendly and an expert at what she does. She was quick to diagnose the issue and give me the appropriate exercises that helped fix the problem. Would definitely recommend.
I had a sports massage with Nicky. Overall, a brilliant service which I would highly recommend.
I received fantastic service from Marple Physiotherapy and my physiotherapist Nicky. The causes of my hip injury were investigated and clearly explained, and I was given several recovery exercises to follow. All in all a very rigorous, personable, and tailored experience. Would highly recommend.
At Marple Physiotherapy we pride ourselves on our excellent reputation. We therefore highly value the patient feedback we receive as we continually strive to improve our services.