Exercise is a vital part of keeping fit and healthy.
Achieving the right balance of cardiovascular exercise, flexibility and strength training can help to prevent aches and pains, as well as many health conditions such as diabetes, high blood pressure, obesity, osteoporosis and mental health problems.
People often have the desire to improve their fitness, however lack the motivation or confidence to get started.
Alternatively, people can start working out enthusiastically without the knowledge required to exercise safely. This can lead to fatigue or injury and often means they can give up and return to their sedentary lifestyles.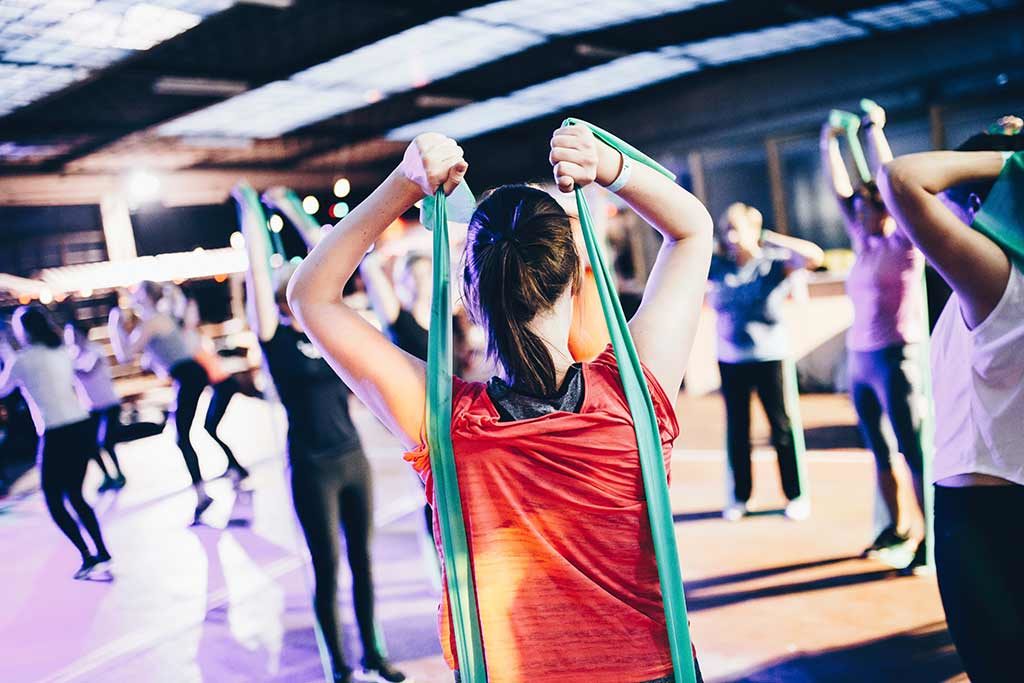 The right advice from a qualified healthcare professional or personal trainer is essential when embarking on a successful and long-lasting exercise regime and lifestyle change. No matter what your current level of fitness, we can help you become fitter and reach your goals.
If you are new to exercise or you take regular prescribed medication, we advise you to consult your GP before starting a new exercise regime.
If you have aches and pains, current injuries or are just unsure of what level of activity or type of exercise is suitable for you, then please contact our clinic and one of our Physiotherapy team will happily have a free telephone consultation with you.
Why choose VIDE Fitness?
Choosing a personal trainer can be an overwhelming task. Over the years, the Physiotherapists at Marple Physiotherapy have treated many injuries caused by poor training techniques taught or supervised by poor quality personal trainers.
Marple Physiotherapy's directors Liz and Nicky train with and personally recommend Ben Potter and Olly Freeman from VIDE Fitness.
Ben Potter, Qualified Level 3 Personal Trainer
Ben has worked within the fitness industry for seven years and, along with his colleague Olly Freeman, set up VIDE Fitness in 2018.
Ben's areas of specialist interest include weight management, muscle building and weight-lifting techniques. Ben excels in teaching people how to enhance their sporting performance with specific strengthening programmes and he has helped many people of all fitness levels and sporting abilities to achieve their goals.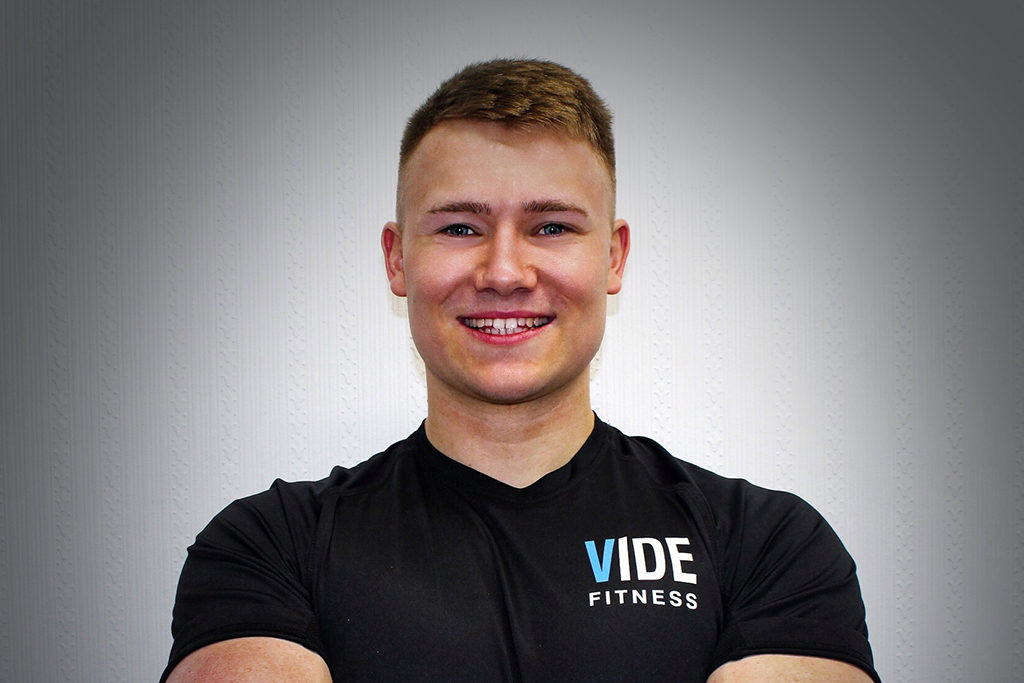 Qualifications:
Level 3 Personal Trainer, 2017.
Level 3 Nutrition, 2018.
Level 2 Fitness Instructor, including indoor cycling, boxing and circuit training, 2017.
B.TECH in Sport, grade distinction*, 2013.
A keen weightlifter and competitive swimmer himself, Ben has achieved a regional level swimming time for 50 metres breast stroke this year.
Olly Freeman, Level 3 qualified Personal Trainer and Swimming Teacher
After completing his 'A' levels in 2013, Olly studied Physics at Salford University before embarking on his career in the fitness industry.
Olly has a specialist interest in biology and biomechanics and uses this knowledge to help his clients to optimise their training techniques. Olly has helped many of his clients to lose weight and tone up using a combination of focused workouts and easily achievable nutritional goals.
Like Ben, Olly is a competitive swimmer and weight trains regularly with the objective of leading by example, so his clients can see what can be achieved with the right diet and training regime.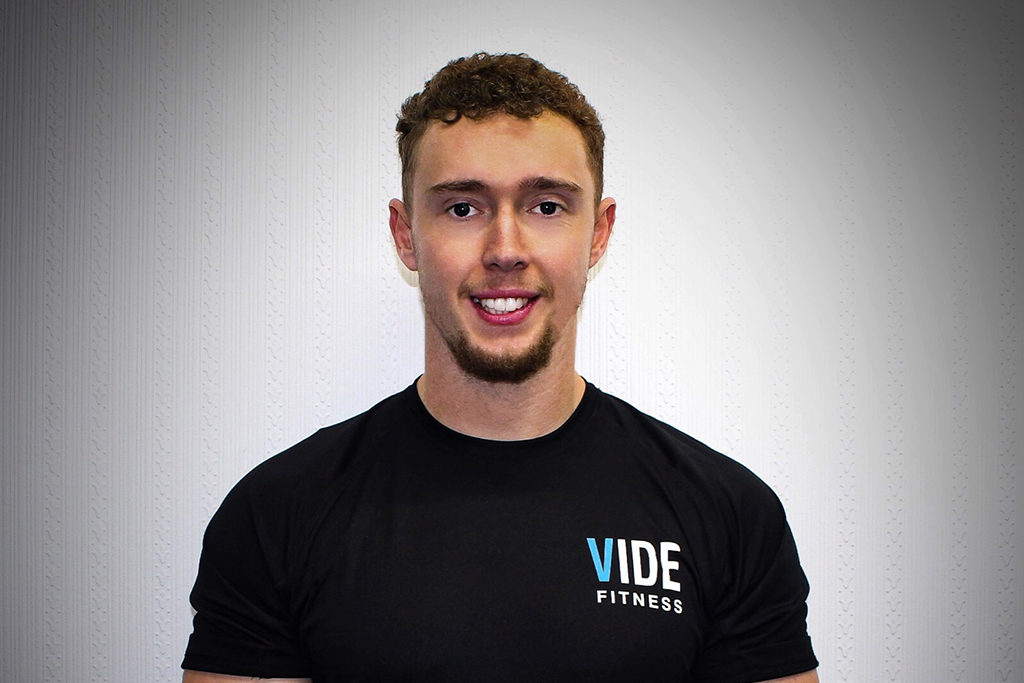 Qualifications:
Level 3 Personal Training, 2017.
Level 3 Nutrition, 2018.
Level 2 Fitness Instruction, including Spin instruction, Circuit Training, Nutrition, 2017.
Level 2 Exercise Instruction (aqua based), 2016.
NVQ Level 2 in Activity Leadership, 2016.
'A' Level Biology, Physics, Chemistry, Maths, 2013.
Testimonial from Liz….
I have been training with VIDE Fitness for three months now and I am delighted with the progress I have made.
After undergoing an operation to stabilise my injured ankle six months ago, I was keen to return to my pre-injury fitness as quickly as possible.
I am very impressed by the emphasis Ben and Olly place on correct technique when exercising, especially when weight lifting, as this is vital to prevent injuries.
My workouts have always been perfectly tailored to my fitness level and optimised to make sure I achieve the most out of every session.
I am amazed by the progress I have made; not only am I fitter and stronger than I have been for years, I am also more motivated now than at the start of my training in the knowledge I can achieve all my fitness goals.
I am eating more food without gaining weight and my mood and energy levels are better than ever. I cannot recommend Ben and Olly enough.